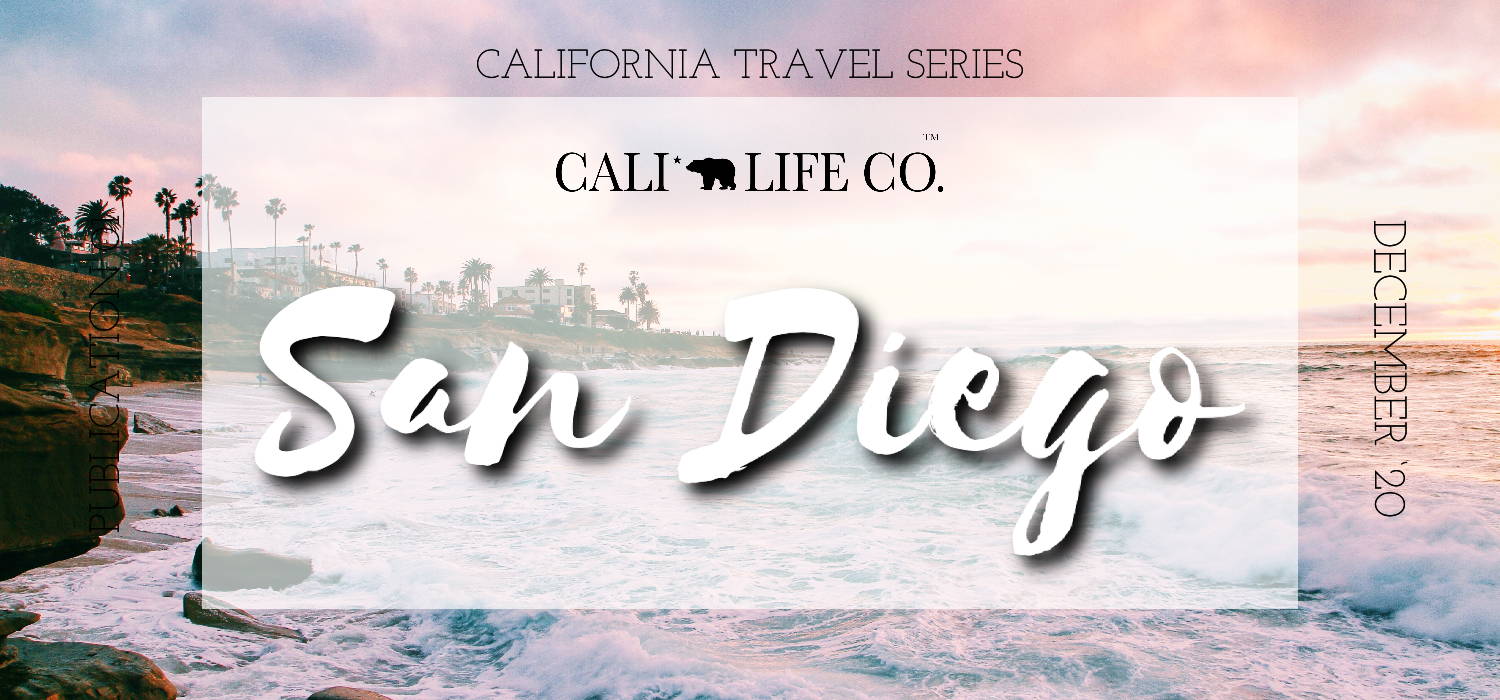 Starting from Top: La Jolla, Balboa Park, Windansea Beach, Little Italy
Photo Credit: MontyLov, Nina Ruud, Frank McKenna, Lital Levy
Virtual Travel Series:
Take Me to San Diego
With most of our country being under lock down from COVID-19, we decided it was time for a Virtual Travel Series! California is home to millions of magical wonders, and we are here to show you them from the comforts of your home! Disclaimer: We do not recommend travel at this time, however save these articles for inspiration for when the time is right to do so!
San Diego: "America's Finest City"
Living in San Diego, it's easy to take for granted our abundant sunshine, beautiful scenery and 70 miles of accessible coastline. To top it off, we get to enjoy Mediterranean climate, where daytime temperatures rarely drop below 50 in the winter, and rise above 85 in the summer. There is a reason that 35 million people come to visit us every year!
Not only do we have such incredible weather and beaches, we also have mountains in all directions except west, where the only mountains are giant waves ready to be surfed. East and North County San Diego are graced with dozens of peaks, with the tallest being Palomar Mountain reaching over 6,000 feet! In the winter, you will see snow on these peaks as you pack your swimsuit and head to the beach. This gives way to ample recreational opportunities such as mountain biking, hiking and rock climbing. We truly have something for everyone!
Craft Beer Capital
When we aren't in lock down, San Diego's massive craft beer culture is typically in full swing with more than 150 breweries! It's considered by many as the Craft Beer Capital of America! Not only are we hopped up on IPA, San Diego is also home to some of the worlds best distilleries, including You & Yours Distillery in East Village, Downtown. I spoke with the lead bartender, Kelly Benyola and she had this to say about the distillery, and life in San Diego: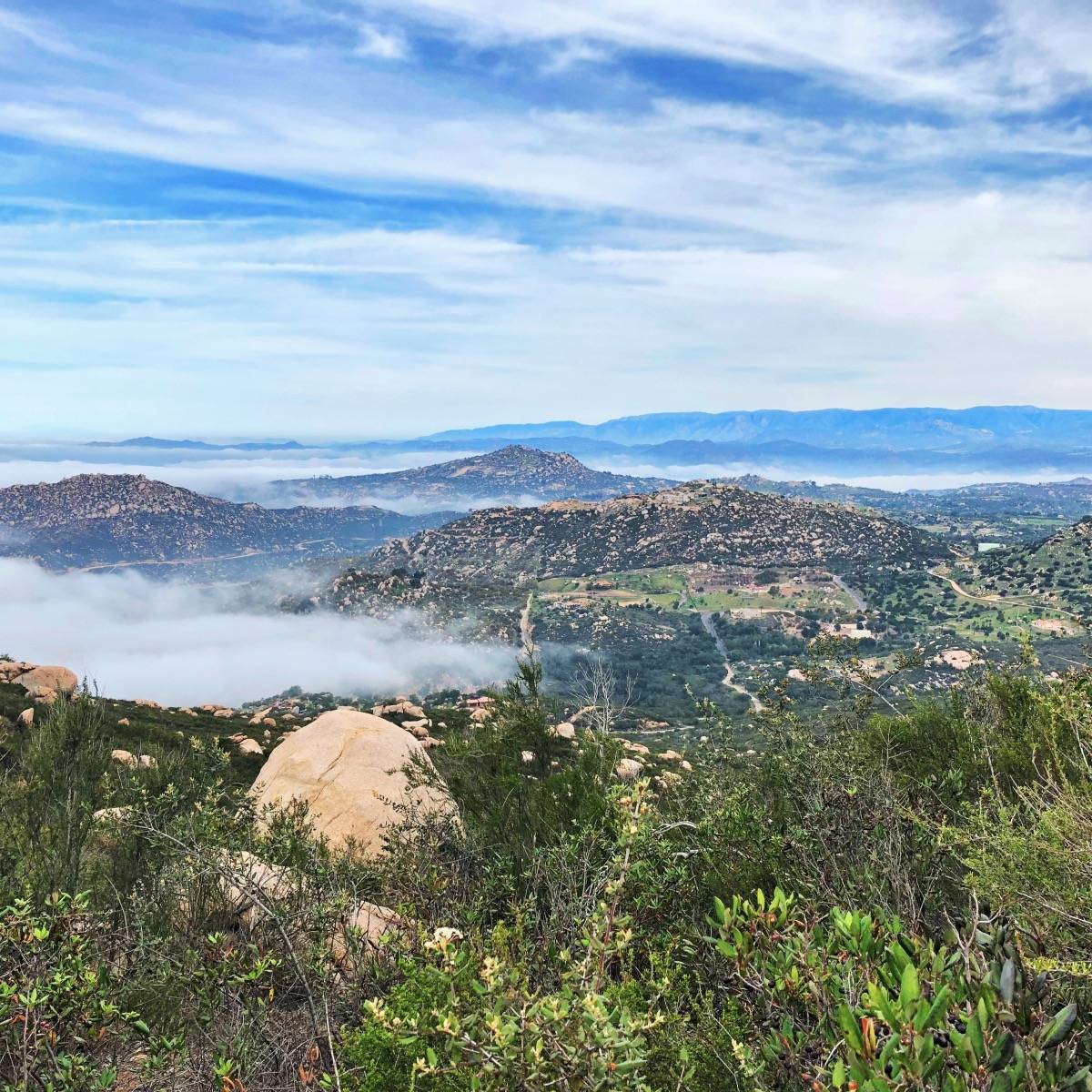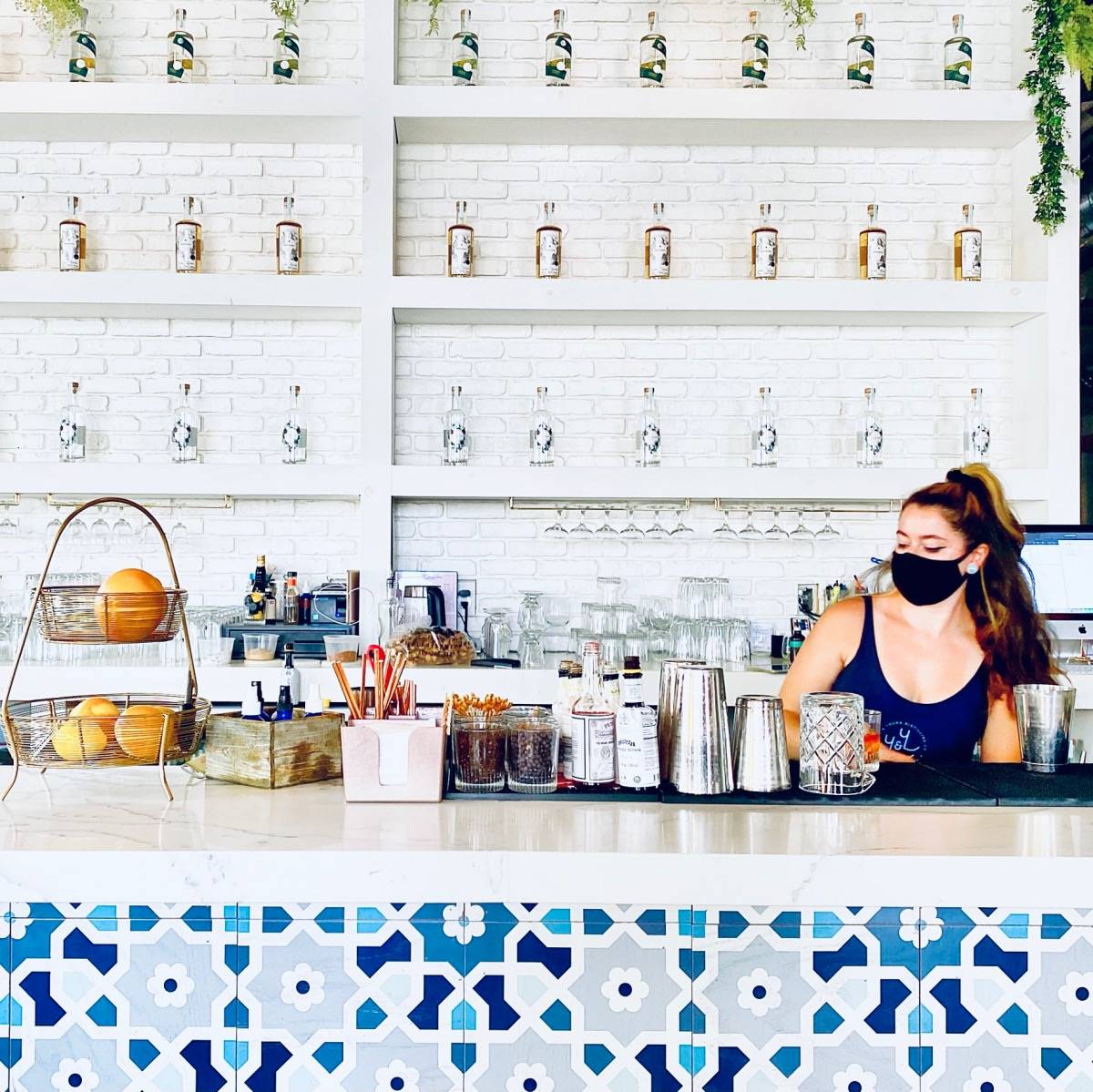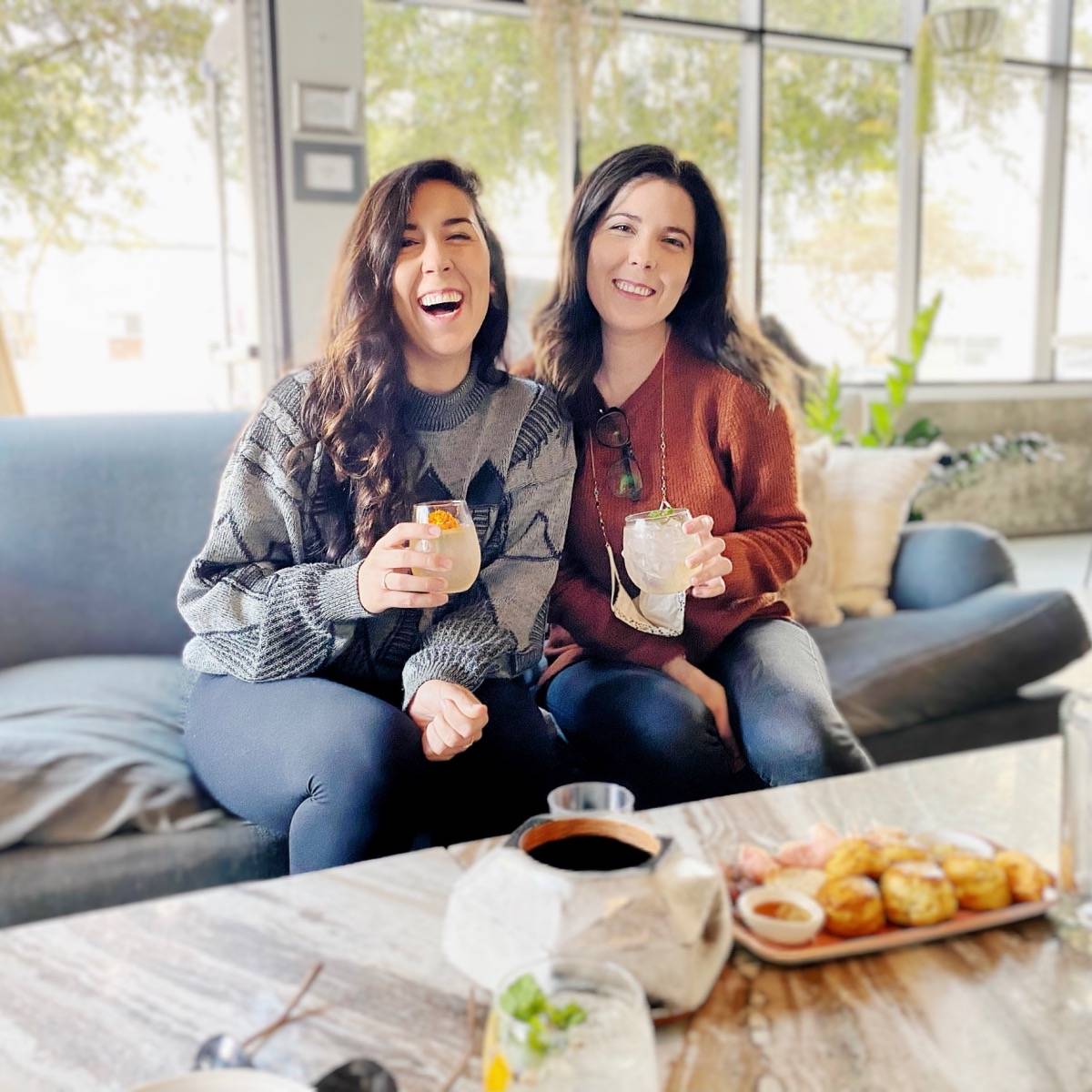 San Diego Mountains, Kelly Benyola, Natalie and Nicole Ortiz enjoy Sunday Gin You & Yours Distillery. Photo Credit: Nina Ruud
Cali Life Co (CLC): How long have you lived in San Diego? What changes have you seen take place since you started living here?
Kelly: "7 years now! Lot's of change in the restaurant industry. Since I've gotten here I feel like I've seen the industry grow exponentially! Every year there are so many beautiful and delicious restaurants popping up, and I would say Little Italy is the best area to see how much change has happened in this industry. When I first moved out here, there was barely anything down there, and now look at it"
CLC: What's your favorite part of living in San Diego?
Kelly: "Everything is so close! I love being able to utilize my days off to do a variety of things. Most of the time it's taking my dog to Dog Beach! But being in San Diego, we are five minutes away from good food, a beautiful sunset, or a fun outdoor hike. There's just so much to do in this city on any given day of the week.
"In San Diego, we are five minutes away from good food, a beautiful sunset, or a fun outdoor hike."
-Kelly Benyola, San Diego Resident
CLC: Tell us about You & Yours Distillery:
Kelly: "You & Yours is an Urban Distiller which opened for operation in 2017. Urban, meaning we distill everything on site in East Village! We sell a variety of vodkas and gins, which are distilled from California red and white wine grapes. What we're known best for is the Sunday Gin, which is a New American Style gin. We also have quite the picking of canned cocktails too! Aside from being an active distillery, we have a beautiful tasting room, which offers a cozy space to enjoy your creative cocktails, all made with our spirits, and indulge in our delicious food menu all created by our phenomenal Chef Cecilia!
CLC: Wow that all sounds DELICIOUS! I've seen your canned cocktails in most liquor stores, and must admit they are super refreshing! Who would you say your customers are?
Kelly: "I tell everyone who walks into the tasting room we have something for everyone, and I really mean it! I think the obvious demographic is gin-lovers, but our goal is also to introduce gin to those who normally would avoid it. You & Yours is inviting to everyone, and no matter what your experience with gin is, I can promise we have something on the menu you'll enjoy!"
CLC: Thank you for sharing all this Kelly! When the lockdown is lifted, we will definitely come in to the tasting room to sample more of that Sunday Gin!
Website: https://youandyours.com | Instagram: @youandyoursSD
As with every major city, San Diego is home to a diverse selection of neighborhood vibes. When we aren't in lockdown, there are plenty of activities for the whole family to enjoy!

Pacific Beach
If you are in the mood for an iconic beachfront stroll, head straight to Pacific Beach for incredible sandy beaches, an eclectic boardwalk for people watching, and plenty of bars and restaurants to quench your hunger and thirst. Be sure to check out Pangaea Outpost for Artisan Goods, including yours truly, Cali Life Co. Sunglasses! 909 Garnet Avenue,San Diego, CA 92109.
North Park
The North Park neighborhood of San Diego isn't as touristy as some of the other areas, but it's a trendy place to tap into the San Diego Beer scene, or sip some Matcha from Holy Matcha. Known as an enclave for Hipster types, there are second hand stores, sushi lounges and taquerias for days.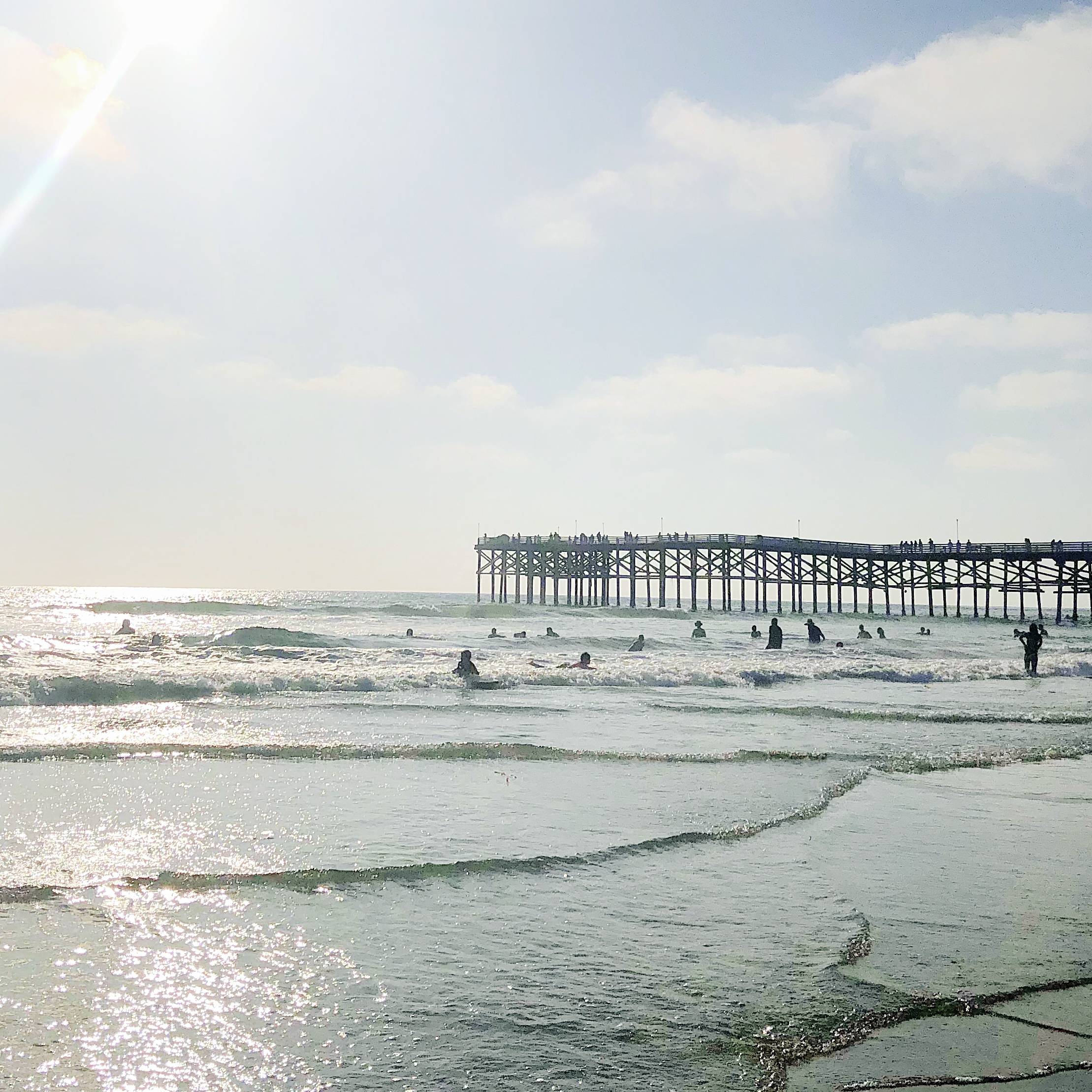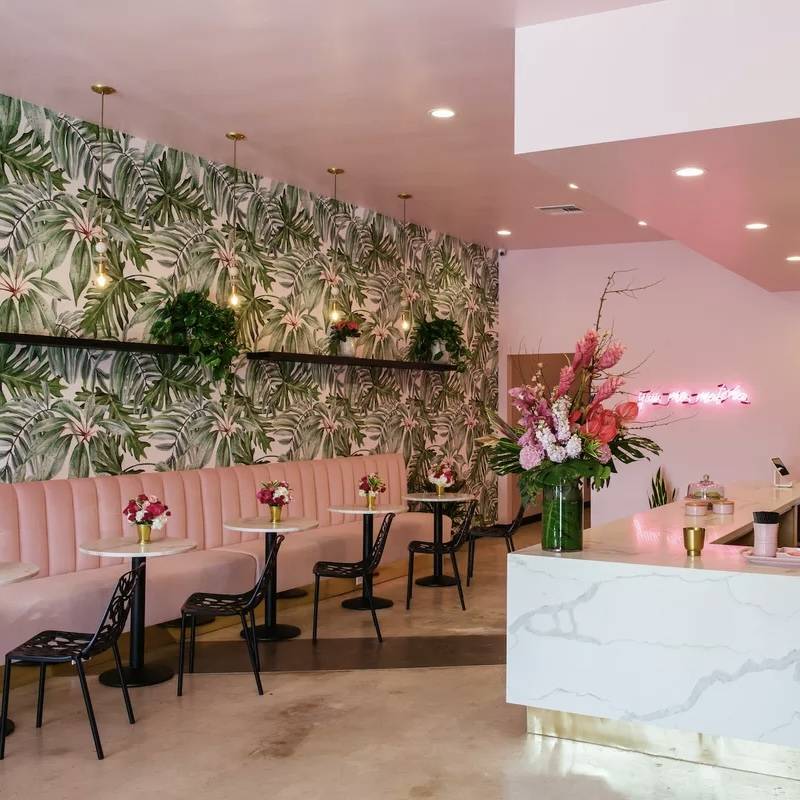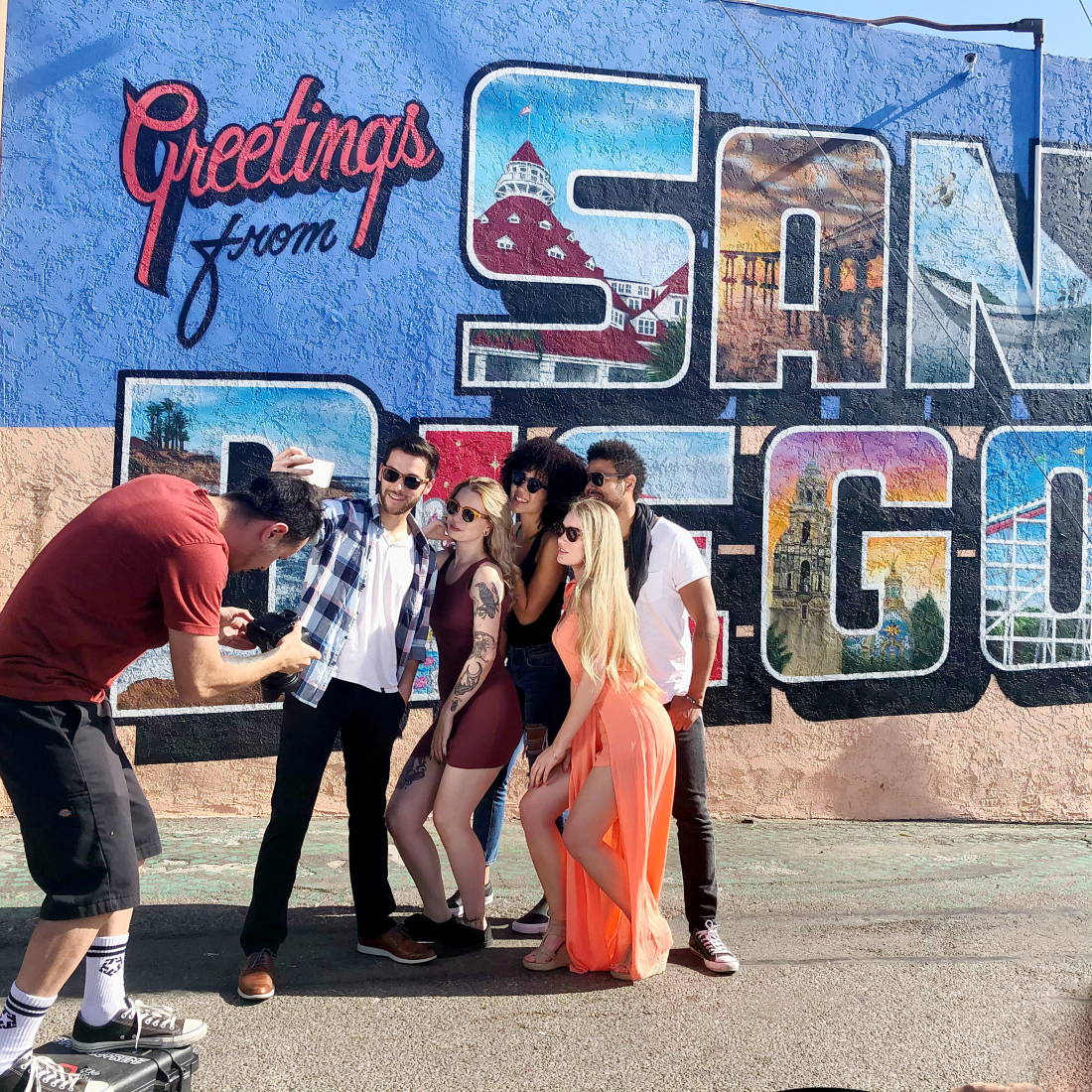 Pacific Beach Pier, Holy Matcha, North Park Mural
Photo Credit: Nina Ruud, Holy Matcha Courtesy Photo, San Diego Eater.com, Nina Ruud
La Jolla
With over 100 restaurants, stunning coastal views and abundant sea life, La Jolla is the top local destination for many of the regions activities. Sea Kayaking, surfing and snorkeling are some of the favorites for both locals and visitors. This upscale village is home to Torrey Pines Golf Course, Black's Beach, La Jolla Cove, Windansea Beach, and countless other World-Class Destinations. You can see it all from the top of Mount Soledad, and on a clear day, you can see all the way to Mexico from up there!
Hillcrest
For members and friends of the LGBTQIA crowd, head over to Hillcrest for global cuisine, entertaining night life, and eclectic shopping. Be sure to stop in at the Hillcrest Farmer's Market for local produce and artisanal goods!
Downtown
Downtown San Diego boasts a stunning skyline, visible from many parts of the city. As a port city just 20 miles north of the US/Mexican Border, there is an abundance of history here. What started as a Tuna-fishing hub, it's been redeveloped numerous times, and is a combination of modern buildings with old-world charm. Be sure to visit the Gaslamp District, Little Italy, East Village, and the Harbor for some of the best views, food and culture San Diego has to offer!
Ocean Beach
"OB" to the locals, Ocean Beach is best known for its hippy counterculture, Sunset Cliffs, and OB Noodle House, one of the best restaurants in San Diego (I recommend the sizzling fish). It's a delightful combination of bustling commerce mixed with laid back beach vibes. Breweries, antique shops, and boutiques line Newport Avenue which takes you right to the entrance of the Ocean Beach Pier. If you are a dog person, head over to California's largest Dog Beach!
There are dozens other unique neighborhoods in San Diego worth a gander, perhaps we will have to do a subsequent Part 2 another time!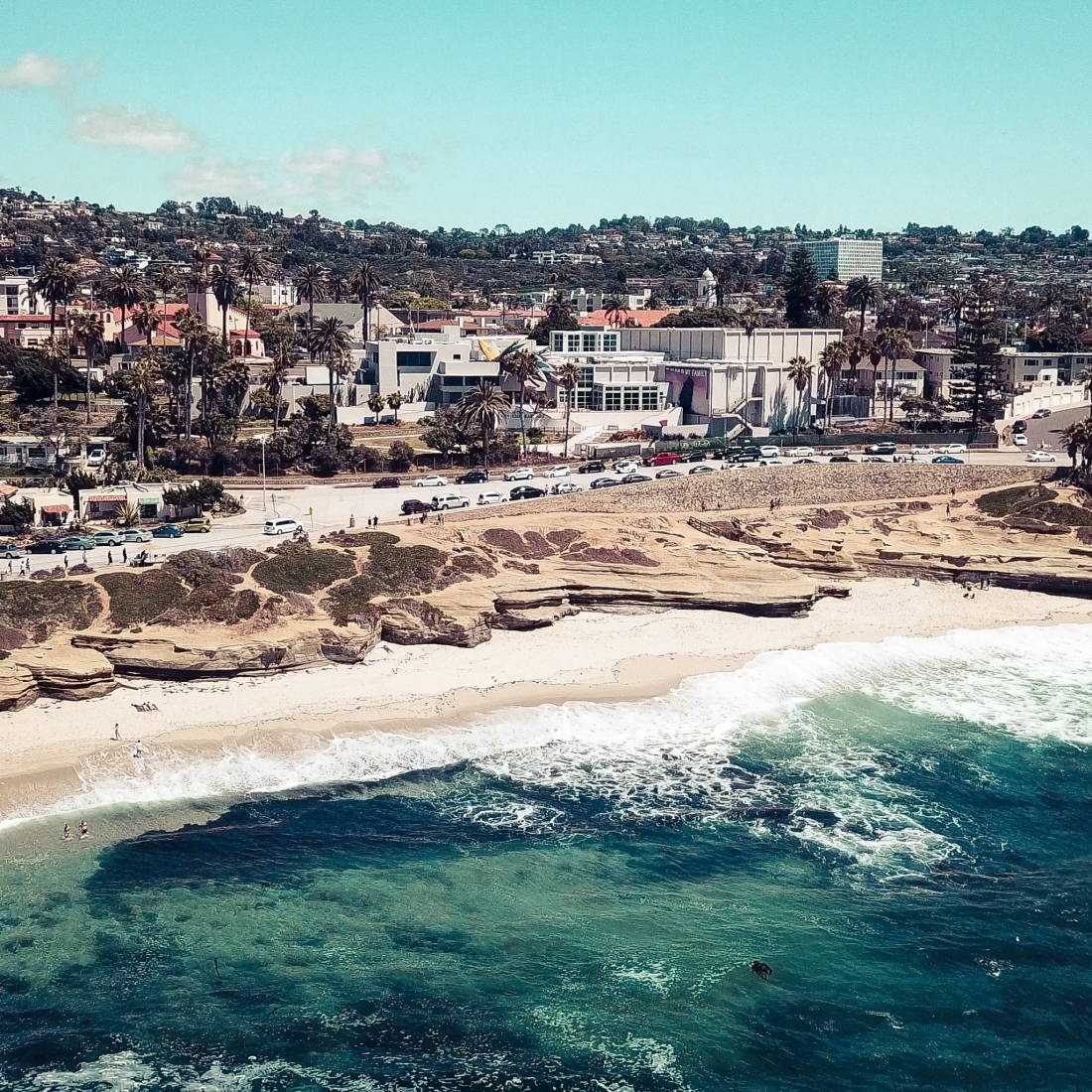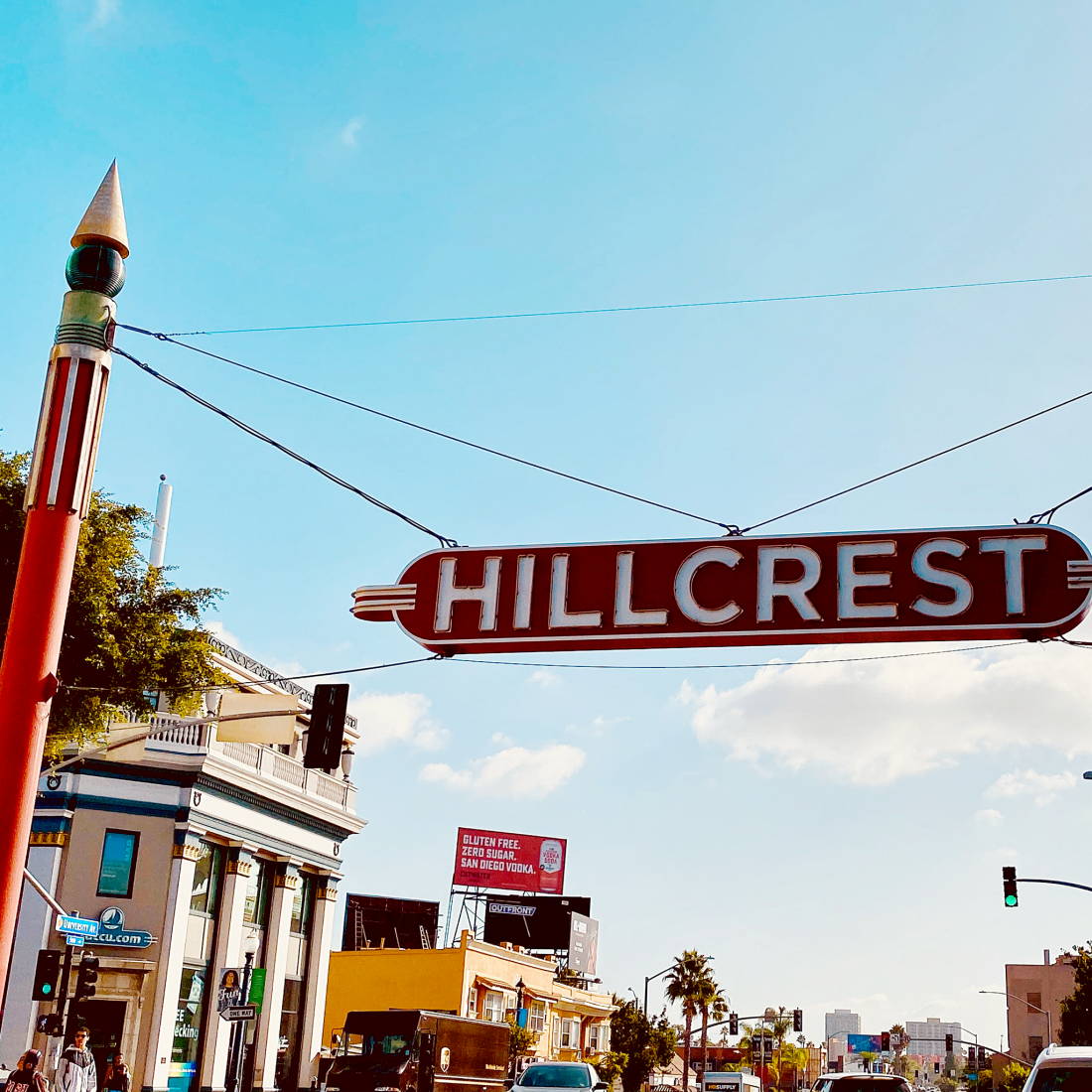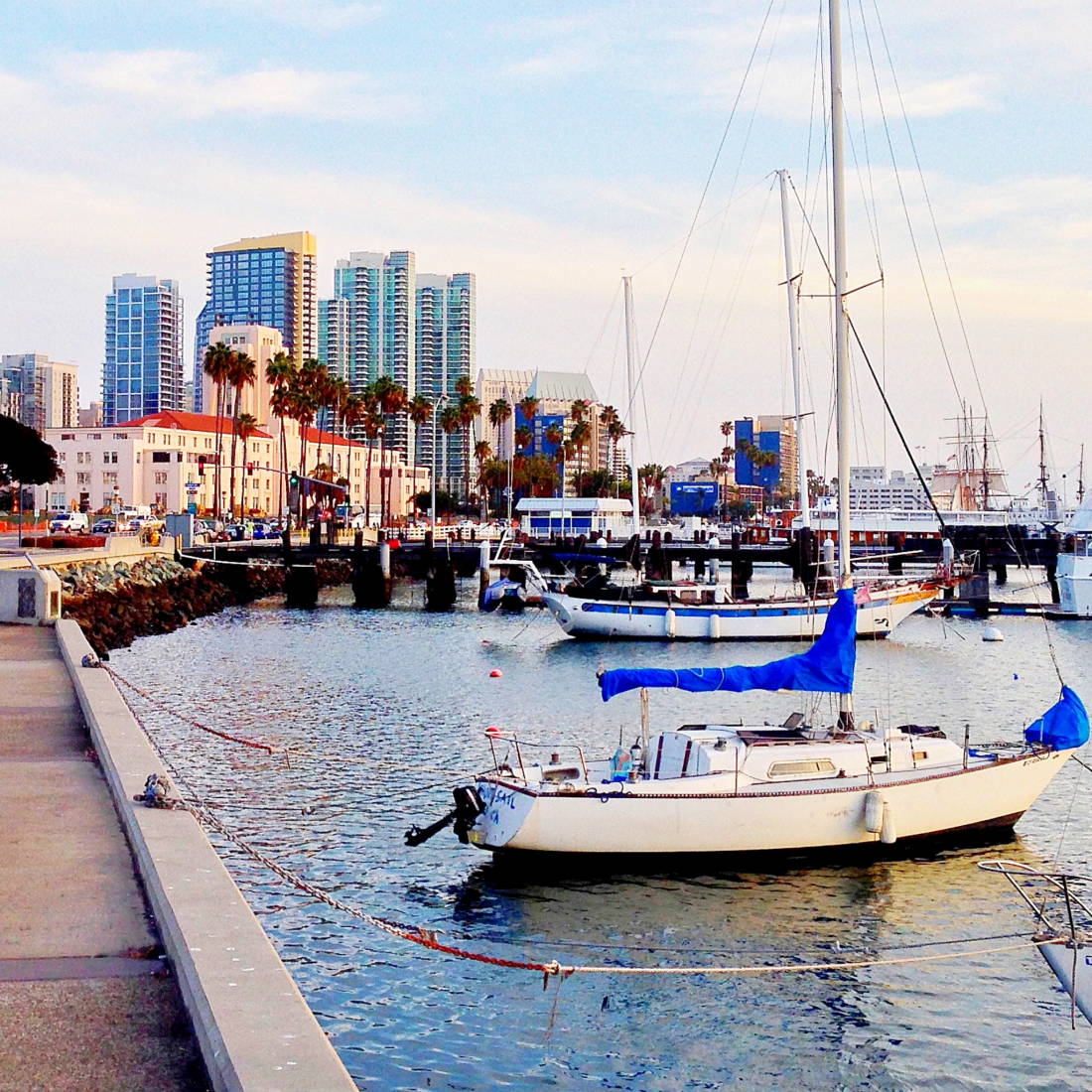 La Jolla, Hillcrest, Downtown San Diego
Photo Credit: Ammer Basheer, Taylor Rooney, Big.Thing.Belly
Lockdown
Currently, San Diego is a part of the state-wide lockdown, so we do discourage travel here at this time. But please save this article when it is safe to travel again, because our city is home to a vibrant life of culture, diversity, and an inclusiveness that makes everyone feel right at home!
Stay tuned for next weeks Virtual Travel Series! Let's see where we can take you next!