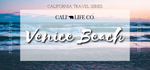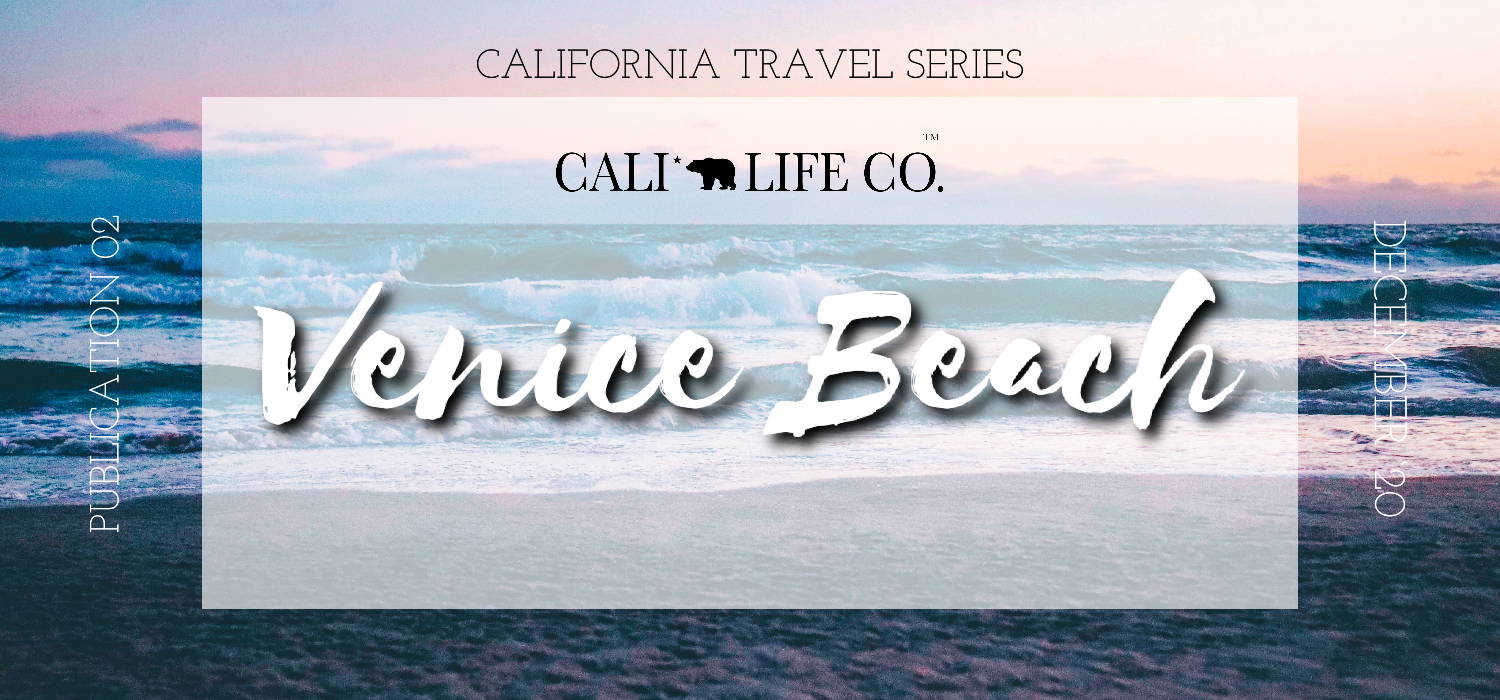 Venice Beach, California | Founded by Abbott Kinney in 1905 as a Seaside Beach Resort Village
Photo Credits: Viviana Rishe, Victoria Palacios, Jaredd Craig, Justin Chen

Virtual Travel Series:
Take Me to Venice Beach
With most of our country being under lock down from COVID-19, we decided it was time for a Virtual Travel Series! California is home to millions of magical wonders, and we are here to show you them from the comforts of your home! Disclaimer: We do not recommend travel at this time, however save these articles for inspiration for when the time is right to do so!
Venice Beach, Los Angeles, California
Founded by Abbott Kinney in 1905, Venice Beach originally was called the "Venice of America." Kinney won the property south of the Navy Pier in a coin toss, and quickly the marshy land was built up into a luxurious beachside resort village.
Modern-day Venice is still reminiscent of another time and place. People gather along the 2.5 mile promenade for an abundance of sight-seeing and commerce. Famed for it's fortune-tellers, artists, and street performers, here the world is a stage.
Here you will also find an eclectic groove of locals ranging from Vegan Hippies to Skaters and Bodybuilders, with enough trendy hipsters to rival Portlandia. With all the diversity and culture, Venice always seems to embrace the "chill" California vibe... It's a place where everyone can just be themselves.
Reminder: We aren't suggesting head there now! Add it to your Post-COVID wish list, choose from an abundance of seaside hotels and bohemian AirBNB's and spend a few days enjoying all there is to see!
Canals
If you want to break away from the bustling beaches, take a stroll through European-Style pedestrian canals. It would take hours to walk all of it so take your time and visit what you can!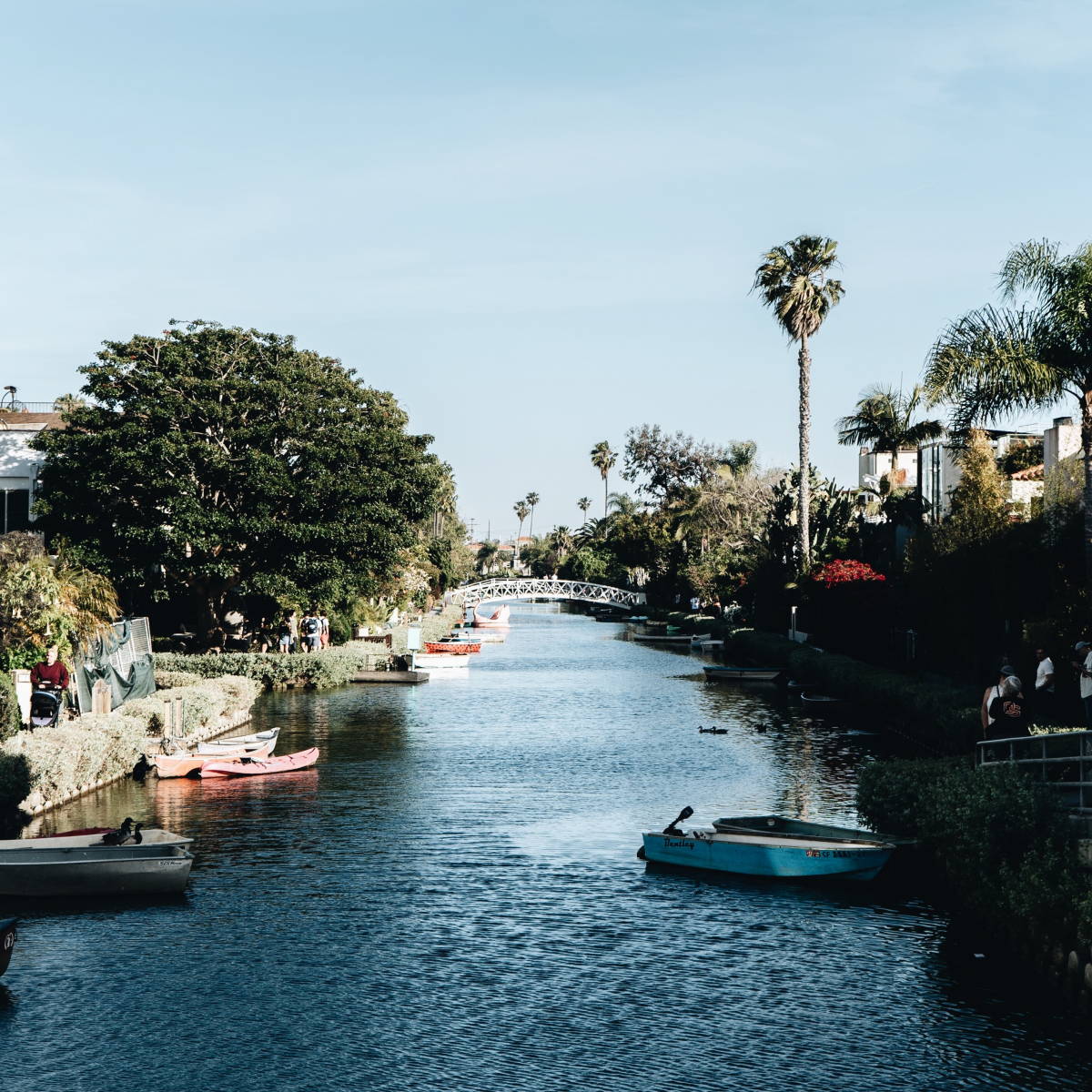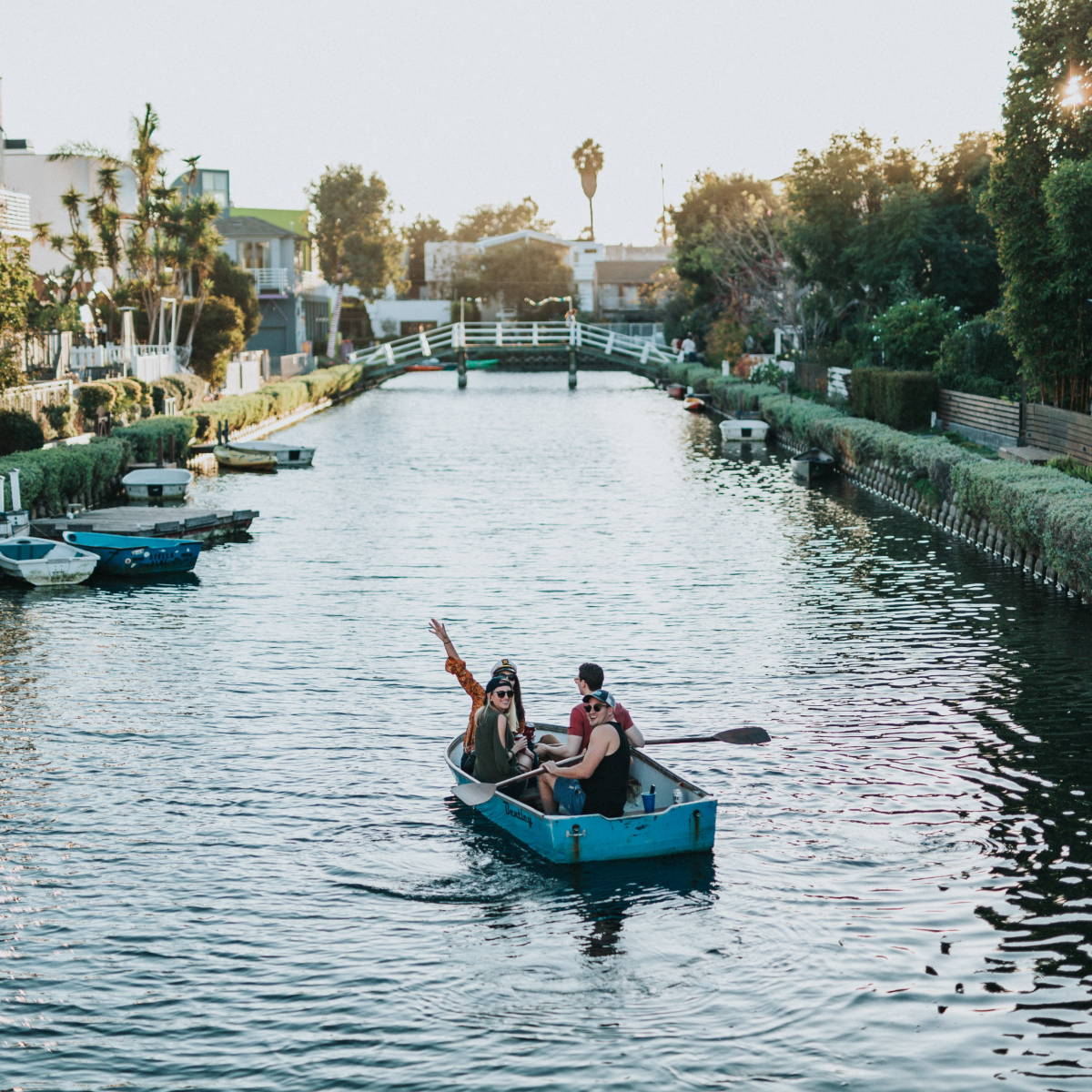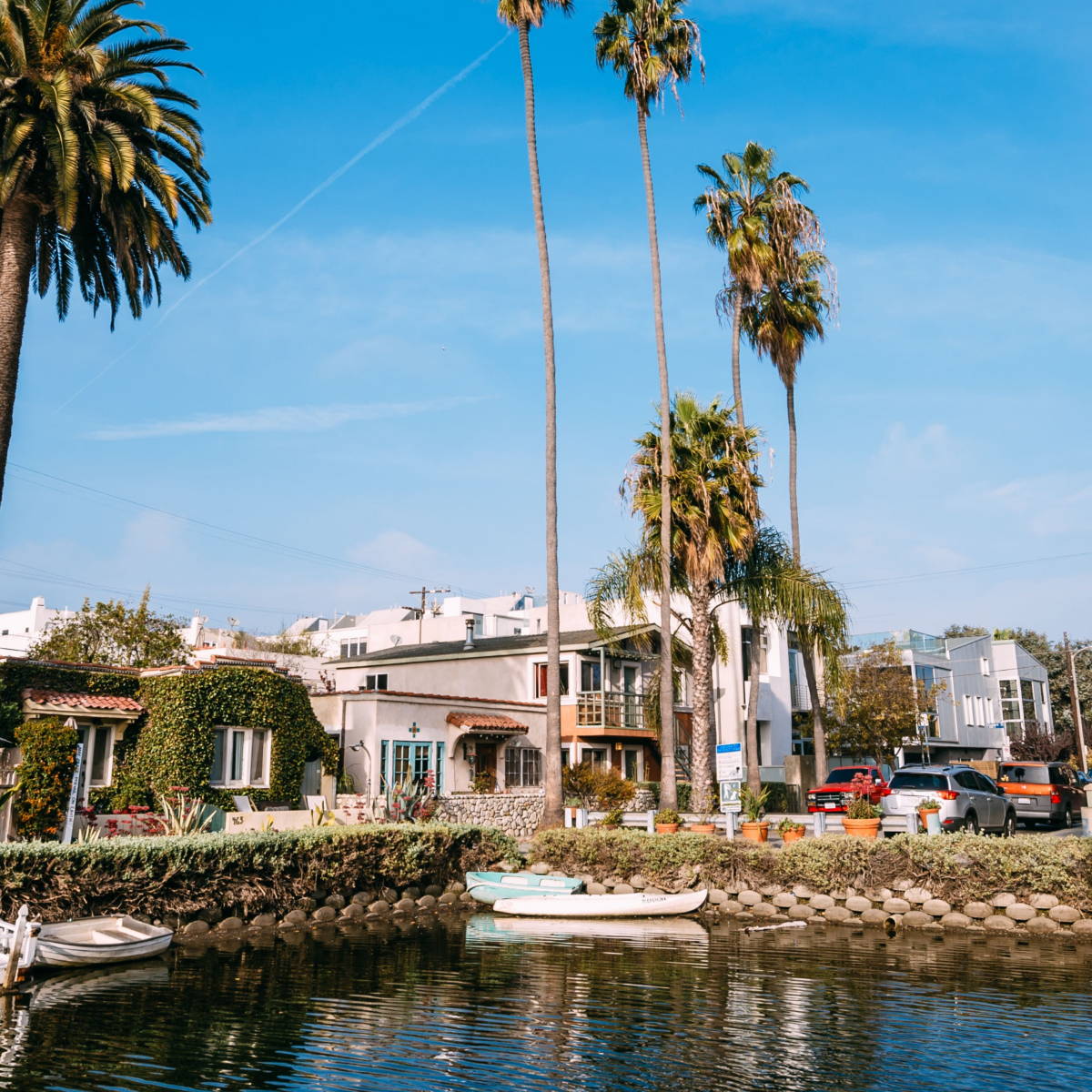 Photo Credits: Ruben Gutierrez, Tyler Nix, Mike Fox
Venice Farmers Market
http://www.venicefarmersmarket.com
Every Friday from 7am-11am at 500 Venice Boulevard you will find local produce and artisanal goods year round! Vine-ripened veggies and fruits, fresh caught fish and freshly made breads... A festival for the tastebuds, this farmers market is conveniently smaller than neighboring Santa Monica's. Be sure to try the local favorite, Harry's Berry's delicious fruits grown on a small family farm in Oxnard.
When folks think of Southern California, agriculture isn't typically one of the first things that comes up. Life in the LA area can seem overpopulated and overwhelming at times, but there are a plethora of fresh and healthy food options on almost every street corner. Of course Venice is no exception.
The Beach
One would be hard-pressed not to think of going to the beach while visiting Venice! It is the quintessential California Beach town, with views of Malibu and Santa Monica to the north and Palos Verdes to the south. A quick hop, skip and jump from LAX, it's usually the first stop for many international travelers coming to visit California.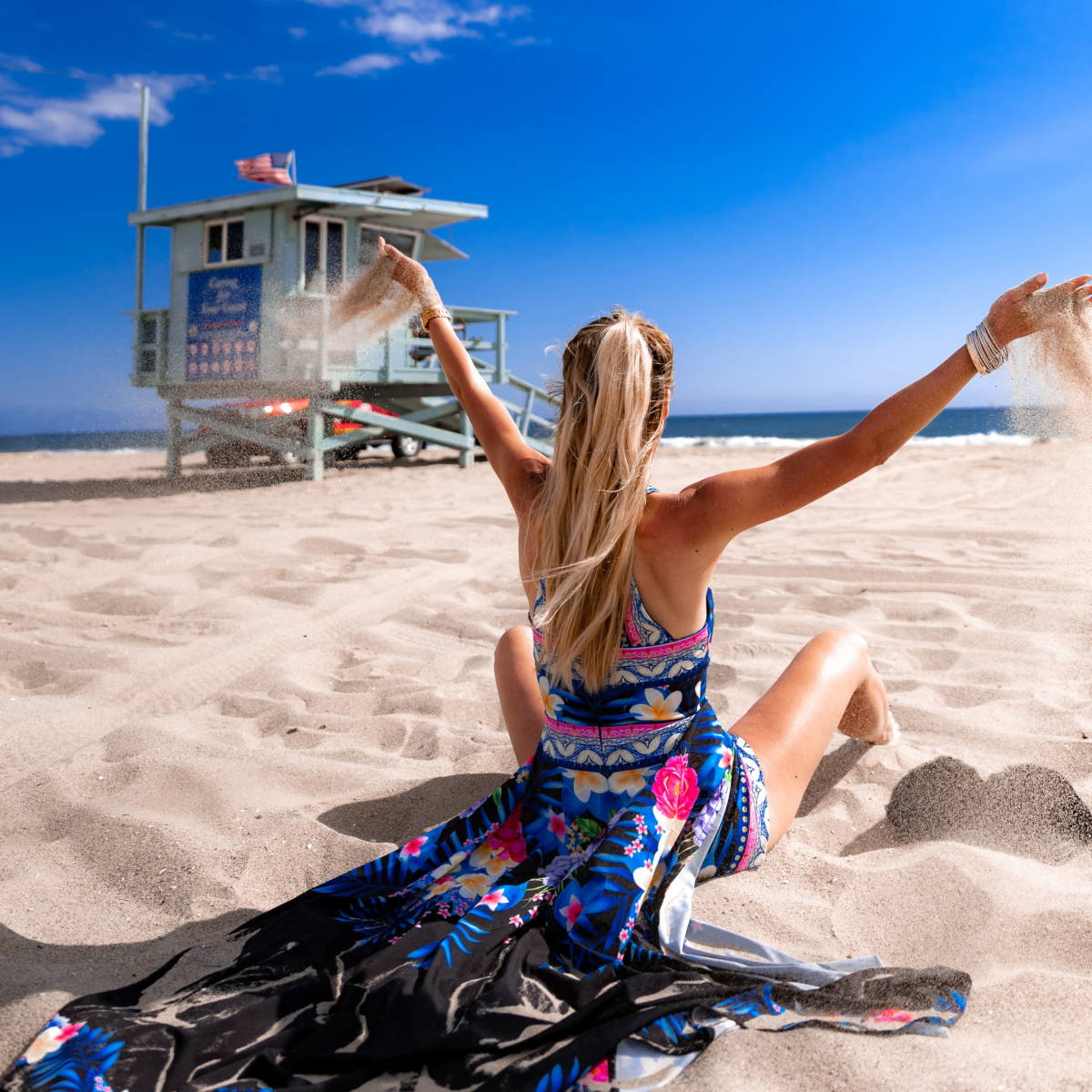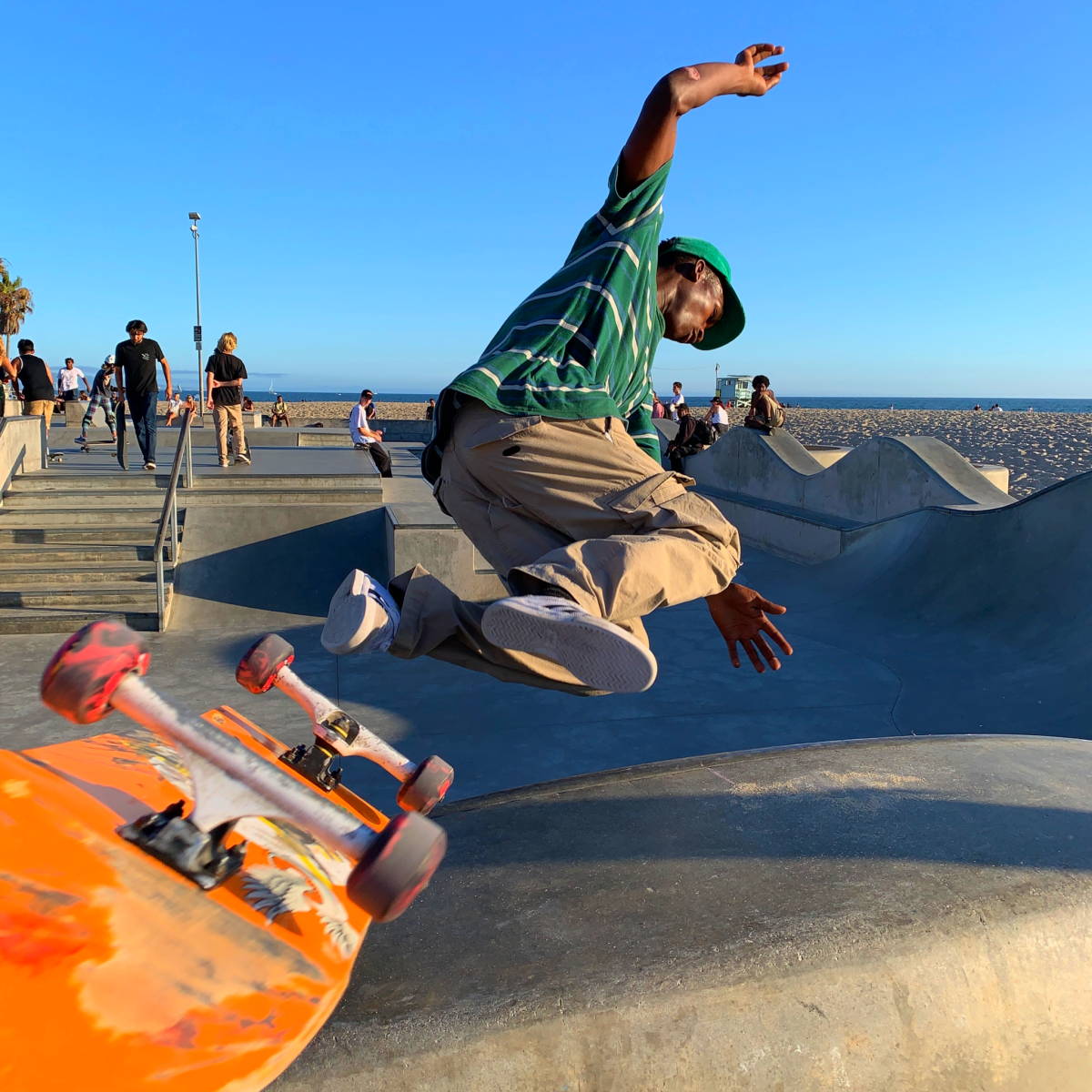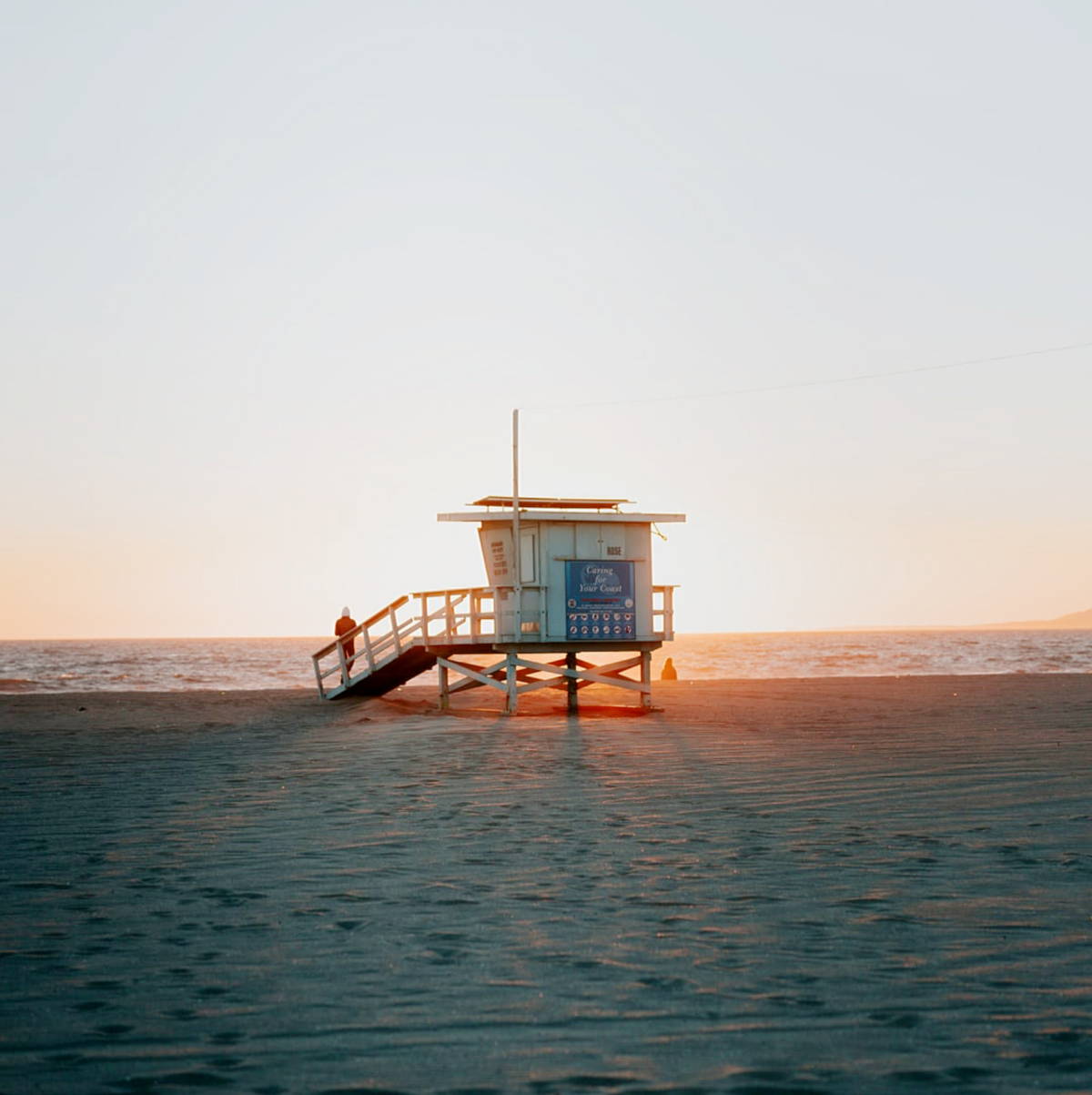 Photo Credits: David Potaczala, Vincenzo Vesprini, Alec Baker
"Life in Venice does feel like living in a magazine sometimes, or maybe a book. A novel written in the past for the future perhaps."
-Josh L. Venice Beach Resident
We interviewed Josh Leeds who has lived in Venice for 15 years. He's seen many changes since he first arrived, and yet to him the vibe is still reminiscent of those first days.
Cali Life Co. (CLC): Hello Josh! Thanks for joining us! As you know we are hosting a Virtual Travel Series and the best way to learn about somewhere is to chat with a local! Having visited Venice Beach dozens of times, I have a personal connection here but have yet to call it home. Tell us what brought you here and what's keeping you:
Josh L.: Thanks for the invite to participate! I've seen your glasses around here and love that you are from California! I first came out to Venice when I was living in a van with my friends in my early twenties. We traveled the country for months in that thing, looking back it was straight out of a Jack Kerouac novel... We first headed to Florida from Minnesota, then out west. Once you get to Venice Beach there's really no further way to head but south to Mexico or back where you came from, so we stayed here and got jobs. I found an apartment after a few months, and haven't left much since!
I think what keeps me here most is probably the weather... It doesn't get too hot or too cold, and there is always something happening. Even if you aren't much of a drinker you can just walk down the boardwalk and have enough entertainment just people watching. Venice brings out the creative side of things, everyone expresses themselves here and most of the time that's a beautiful thing.
CLC: I agree, living in Southern California sure has it's perks in terms of everyday weather! If a good friend or family were to visit for a day, what sort of things would you show them?
Josh: I would definitely start with a to-go coffee and scone from one of our dozens of coffee shops within walking distance. I like to switch that up, I never eat at the same place twice in a row... From there I like strolling the canals in the morning. It's usually a little cloudy and always very quiet. It's such a unique experience for SoCal that everyone I show is thoroughly surprised. I have an extra bike so from there we would probably ride down the bike path as far as Santa Monica Pier, which is to me an extension of the Venice experience. Depending on who my visitors are, there is always something here that suits them! Whether friends are here or not, I always try to catch the sunset. Venice is famous for them.
CLC: That sounds like the perfect day actually, I am already ready for another visit! Thanks for chatting with us about your neighborhood, we are looking forward to when it's safe to travel again!
Lockdown
At the time of writing this, Venice Beach is a part of the state-wide lockdown, so we do discourage travel here at this time. But please save this article when it is safe to travel again, because Venice is home to a vibrant life of culture, diversity, and an inclusiveness that makes everyone feel right at home!
Stay tuned for next weeks Virtual Travel Series! Let's see where we can take you next!