CONSIGNMENT OPPORTUNITIES
Cali Life Co. designs authentic and classic styles of Polarized UV400 Sunglasses, and they craft them with Eco-Friendly Materials.
Because we are a small family business, we dedicate our days to providing high quality products and friendly customer service. Each account is truly important to us!
With all the recent changes and challenges in the Retail Industry, we are offering select stores the opportunity to try our products with a Consignment Option. This allows stores to have our full collection with no money down, AND we make sure it's always stocked with best sellers! Rather than you making the purchase, each month we pay you a designated fee plus commission for each sale.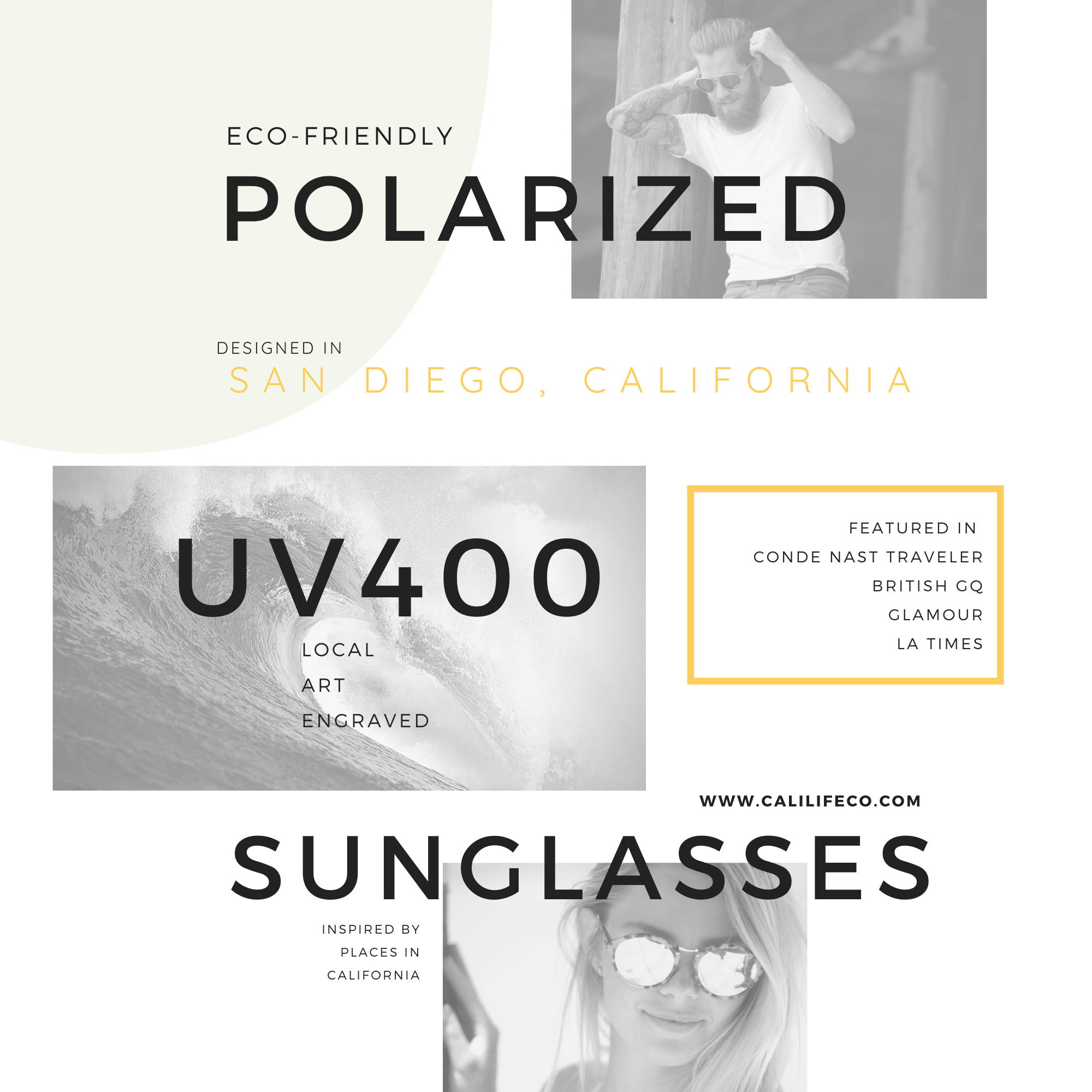 Working with natural materials has been one of the most profound aspects of our company's work. Most sunglasses on the market, even the expensive ones, are made with cheap plastics and metals. Since the beginning, we've worked with plant-based materials like wood, bamboo, seeds, and wood pulp, and use only the highest quality of craftsmanship in every product.
It's not just our frames that help us stand out, it's the quality of our lenses. We only work with Polarized UV400 Lenses, because that's what blocks 99-100% of the sun's harmful rays while reducing glare. Why offer anything less than the best?
Many consumers are looking for ways to feel good about their purchases. They look for items that are authentic, unique, and eco-friendly. They love supporting small businesses and they want a brand they can trust. We are that brand. And we are dedicated to providing as optimal of a customer service experience as there can possibly be!