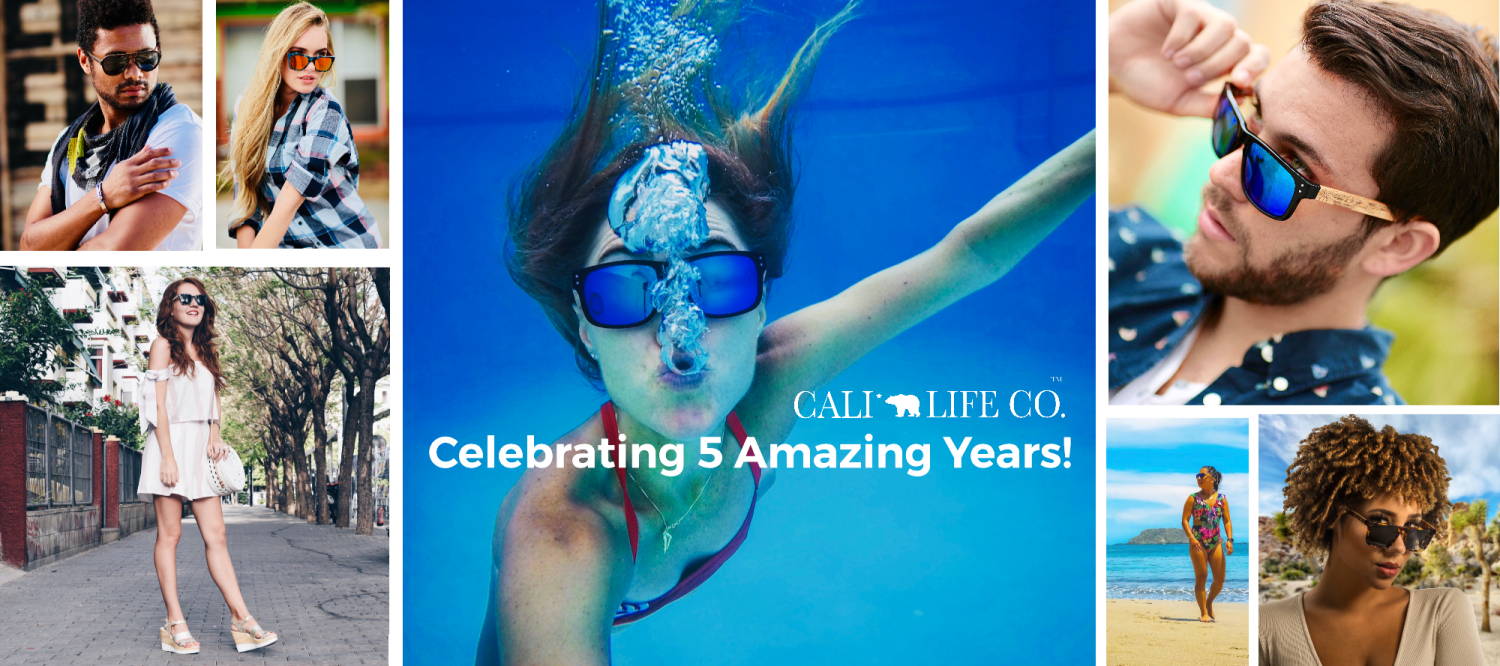 Celebrating 5 Amazing Years!
by: Nina Ruud, Co-Founder
It was 5 years ago when Cali Life Co. setup our first street-side event. It was Ray at Night, in the North Park neighborhood of San Diego, California. Selling our sunglasses at night was certainly a challenge, however it started an incredible journey we are still on to this day! We sold way more than expected, and after a few hours of being open we knew we were on to something.
I can recall hanging our little light from a nearby tree, and learning how to use a square reader to collect payments for the first time. Every weekend we would find more and more events to set up, and each time we would elaborate further on our tent display. Curtains, chandeliers, carpets... we spared no effort or expense in creating the most elegant and beautiful display anyone had ever seen at a pop-up event!
And then there was our products... Our styles have always been unique and very cool. We offer classic styles with a modern twist, and are the Premier Eco-Friendly Sunglass Company in California! With every pair being equipped with Polarized/UV400 lenses to protect from the sun, it's a no-brainer why people chose us right from the beginning!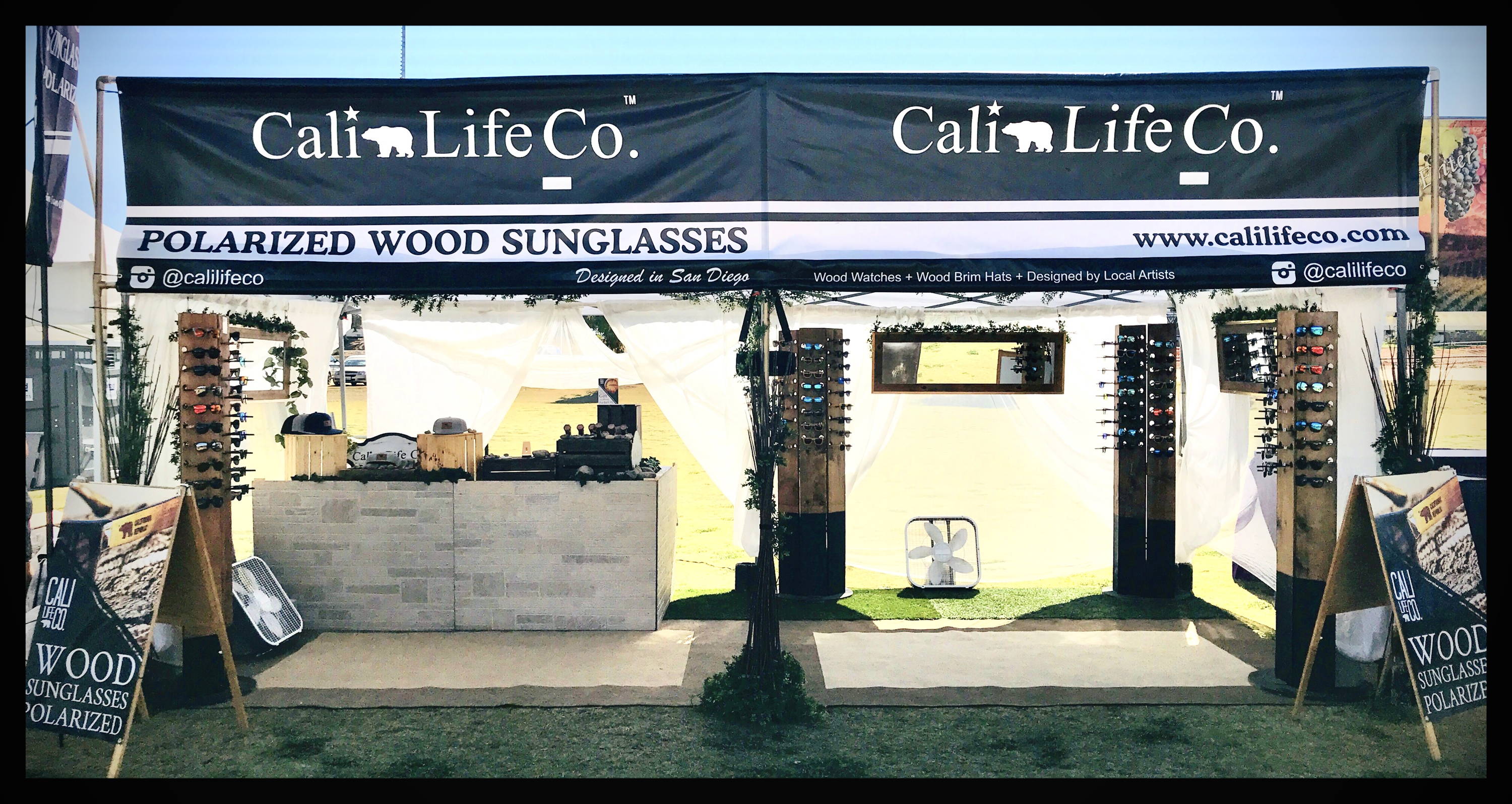 Cali Life Co. Event Tent, Temecula Valley Beer Festival Oct 2017
Cali Life Co.: An Event Company
From 2016 to early Spring of 2020, we set up at over 300 events in Southern California and Las Vegas. Our first established farmers market was Hillcrest, where we sold for 4 consecutive years. We attended countless concerts, food and beer festivals, and sporting events. We went to movie studios in Hollywood and even setup at a Levinson Yacht party in San Diego Bay. Our local favorites: Adams Avenue Street Fair, Uncorked, San Diego Brew Fest, SoNo Chili Cook-Off and Pacific Beach Fest.
During this time, our staff really connected with our customers shopping in person. Benefits ranged from providing special suggestions, giving deals, and allowing customers to try on and really experience our products. Each of our designs has it's own personality, and it was beautiful to watch people light up when they tried on the one right for them! (Come to think of it, I personally really miss that part the most!)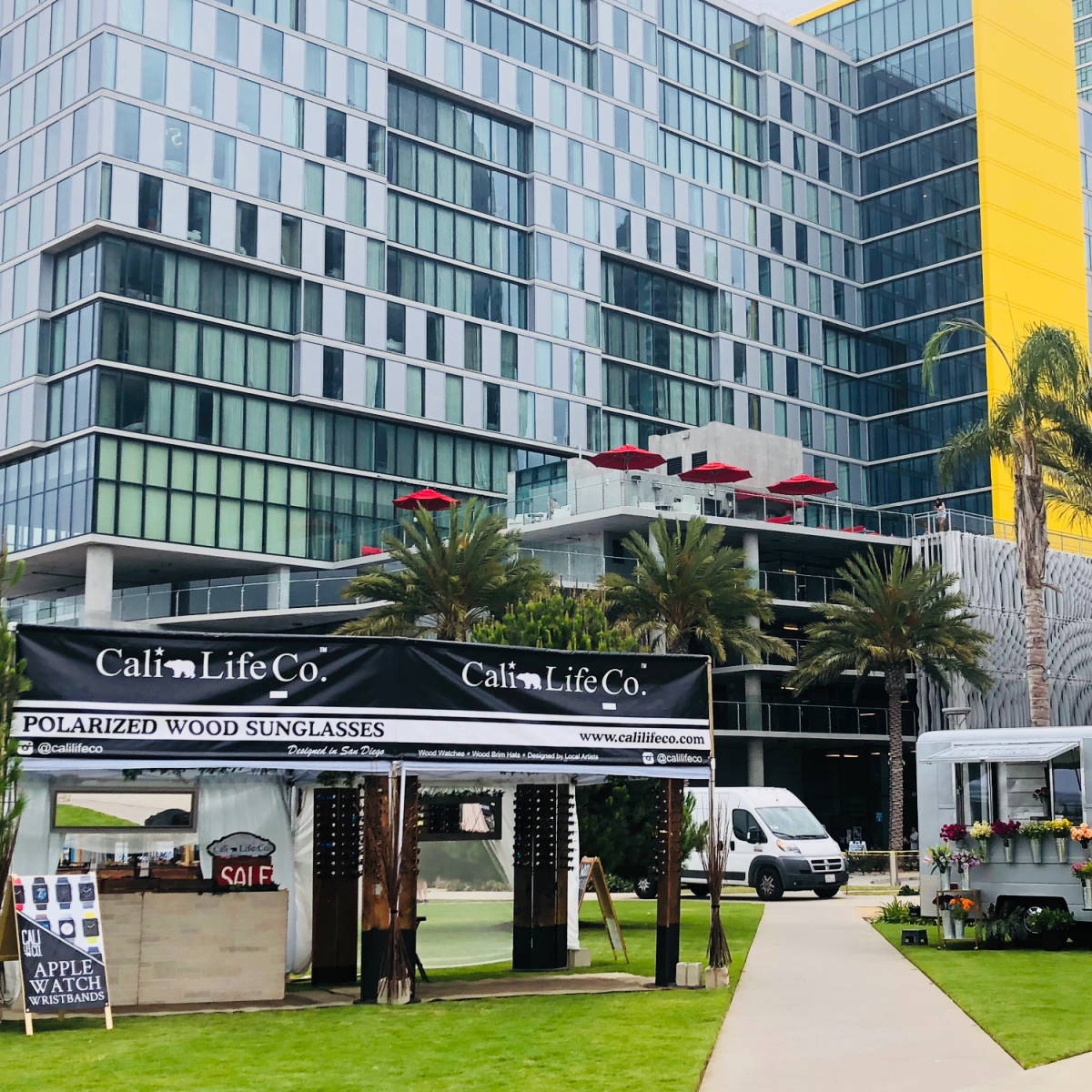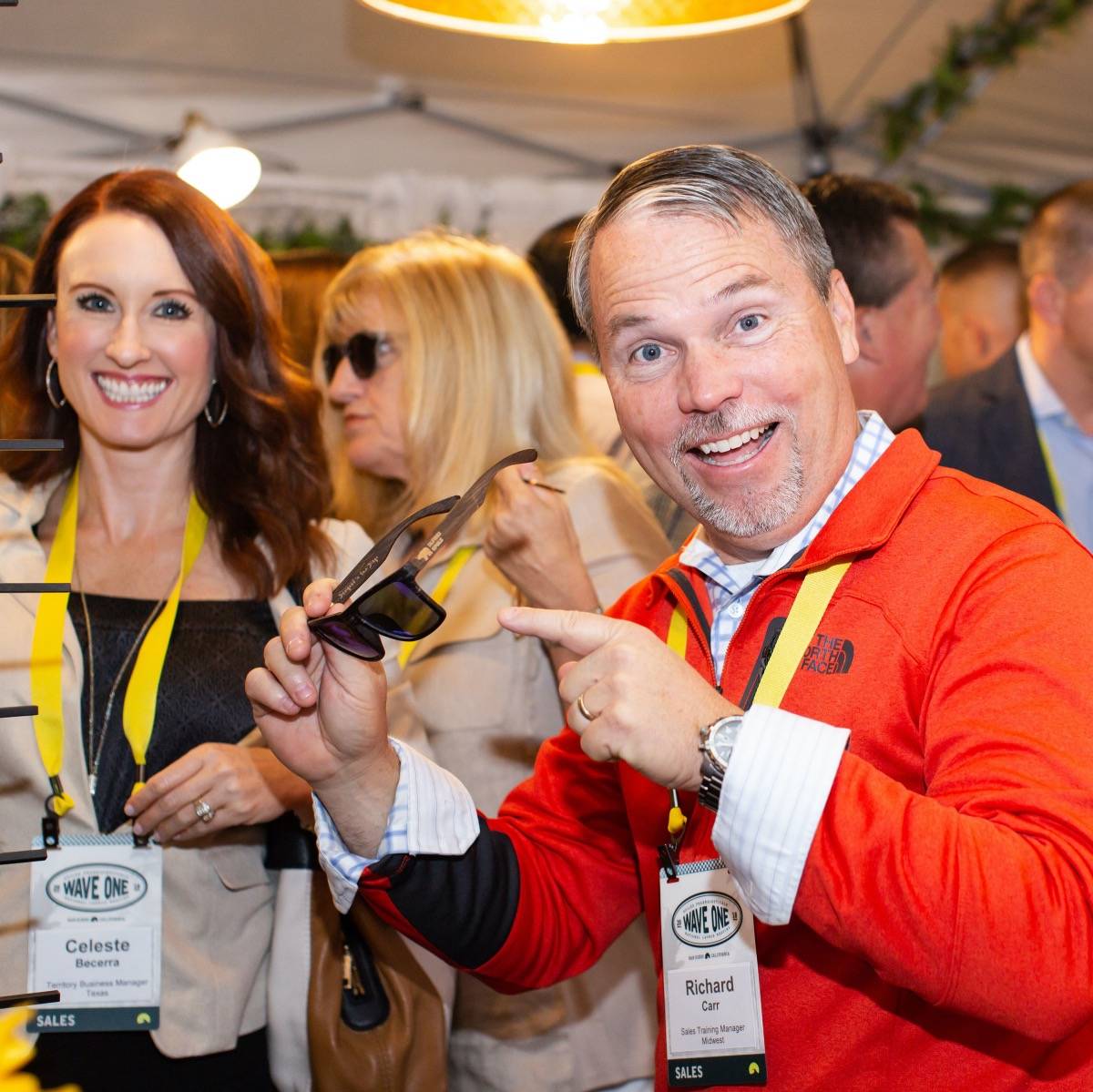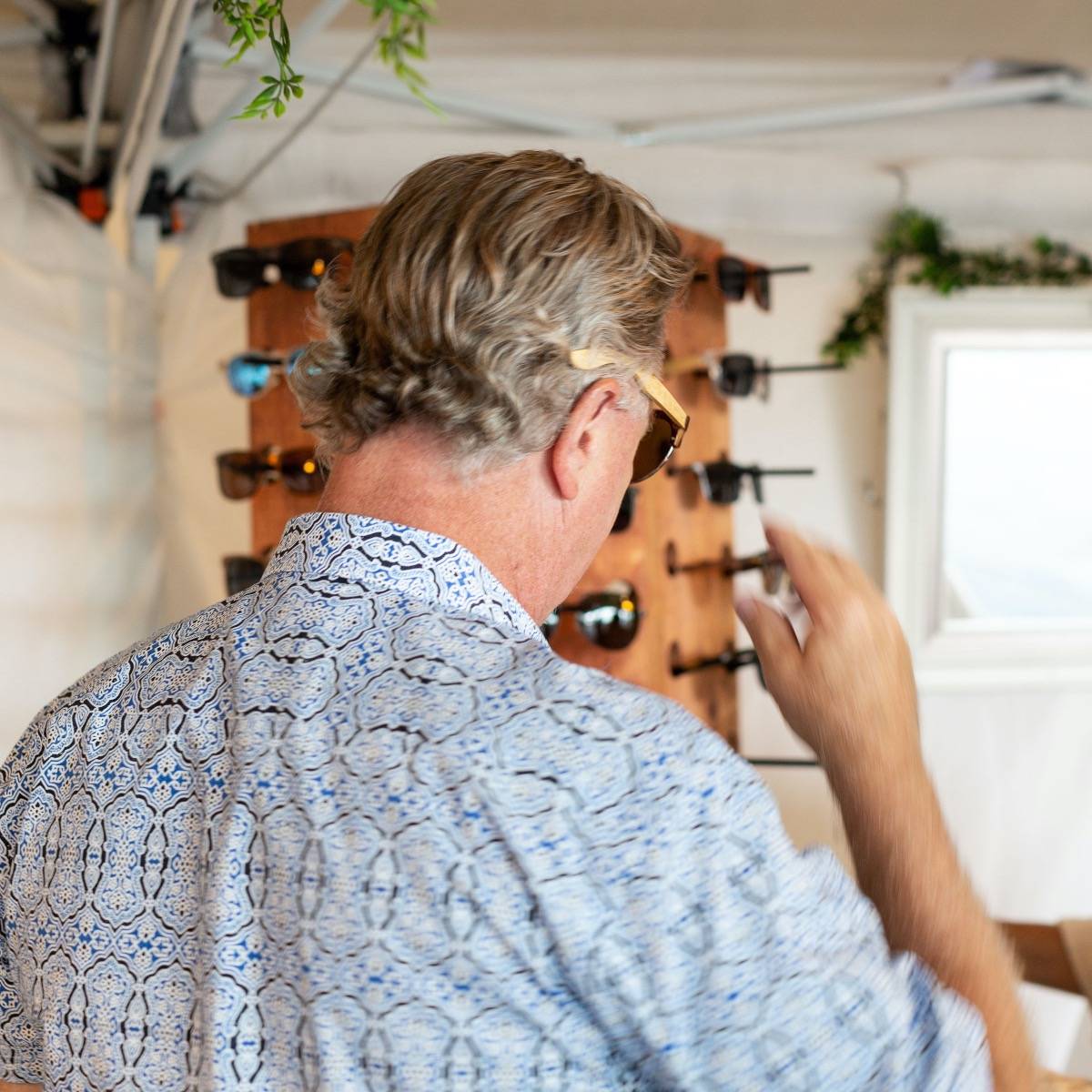 Fast forward to a Pandemic
Not one farmers market business sailed through the last year unharmed from COVID. When the markets and events closed, that was when we knew we had to pivot fast to stay afloat. Our whole company depended on people gathering together, and when that no longer became an option, we decided to move our sales to online to keep our customers and staff safe.
One benefit from the change is now we can easily serve customers on a global scale. We love being able to connect with people around the country and world, and offer customer service long after the purchase has been made. Even though we aren't in the same place, we always put special effort into making sure everyone that reaches out knows they matter to us.
5 Years in Business: A Thank You to our Fans!
It's not possible for a small business to thrive without an incredible fanbase. We are no exception! Cali Life Co. is what it is today with the love and support of thousands of invaluable friends and customers. Whether we are at your favorite music festival, or in your Insta Stories, our homegrown spirit will always be found in everything we do!
What's Happening Now
As we all wait patiently for large gatherings to be safe again, we've made it fun and easy to shop online for your favorite Sunglasses! Every weekend we host a Weekend Deal with an extra special discount on a chosen design. At any time you can spin the wheel on our home page to unlock various specials too!
See below for some of the ways you can stay involved! This year, shop small with businesses like ours. Big Business is sooo last season!
Giving Back
Since we began in 2016 we've been sponsoring youth athletes and programs that support youth in need. We are currently providing donations to Sharda Yoga: Cultivating Children's Futures which is a local non-profit organization that provides wellness and educational opportunities to orphanages in our border communities. As the border crisis continues we find it important to give back to those that suffer the most, and continue to work closely with Cultivating Children's Futures to maximize our donation efforts.
Once the lockdown is over, volunteer opportunities will be available to visit the kids in Mexico. Please email Nina at support@calilifeco.com, RE: SHARDA YOGA if you want to be in the know! If you want to donate to Sharda Yoga directly, please visit their website for more information! www.shardayogacenter.com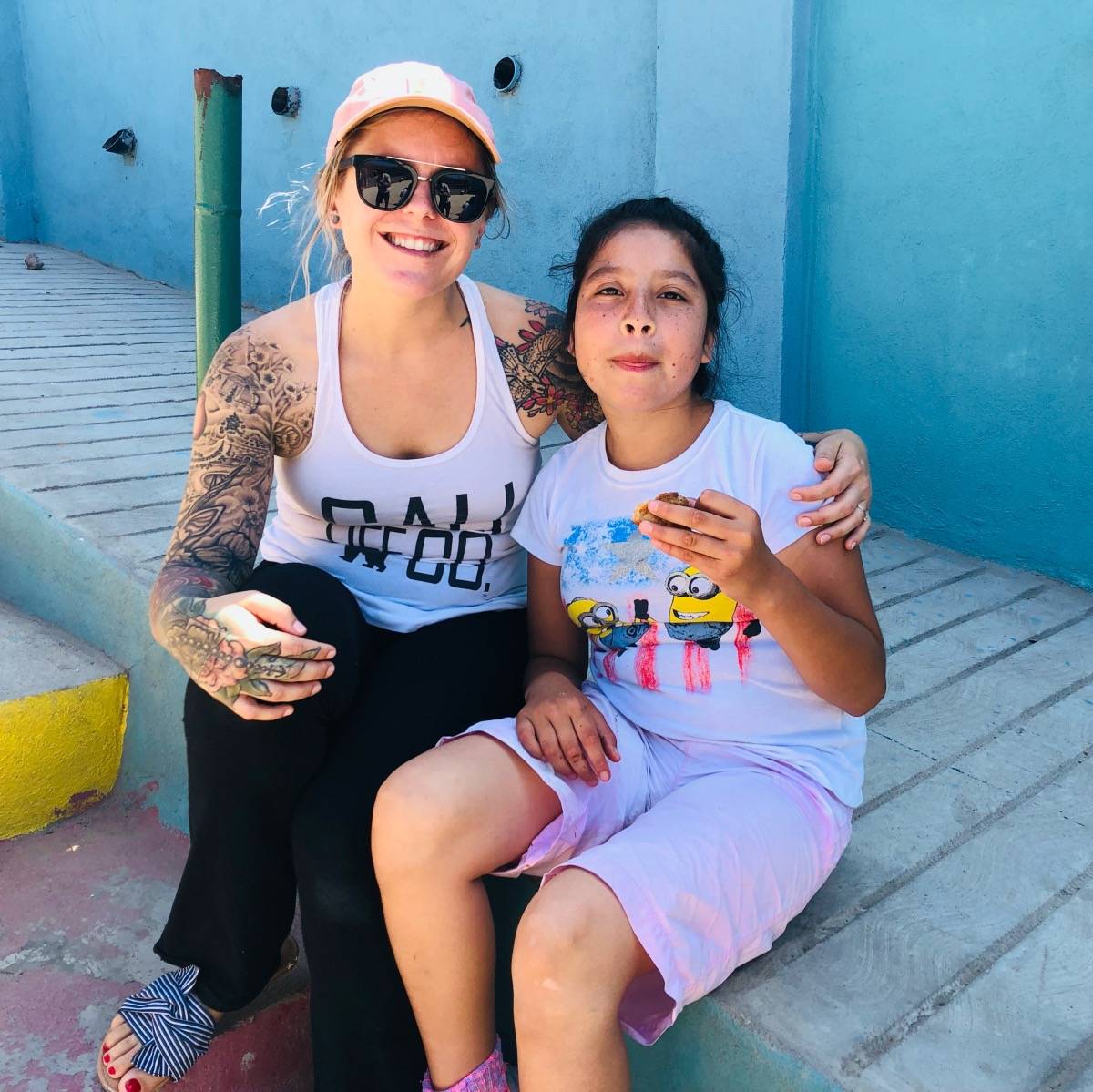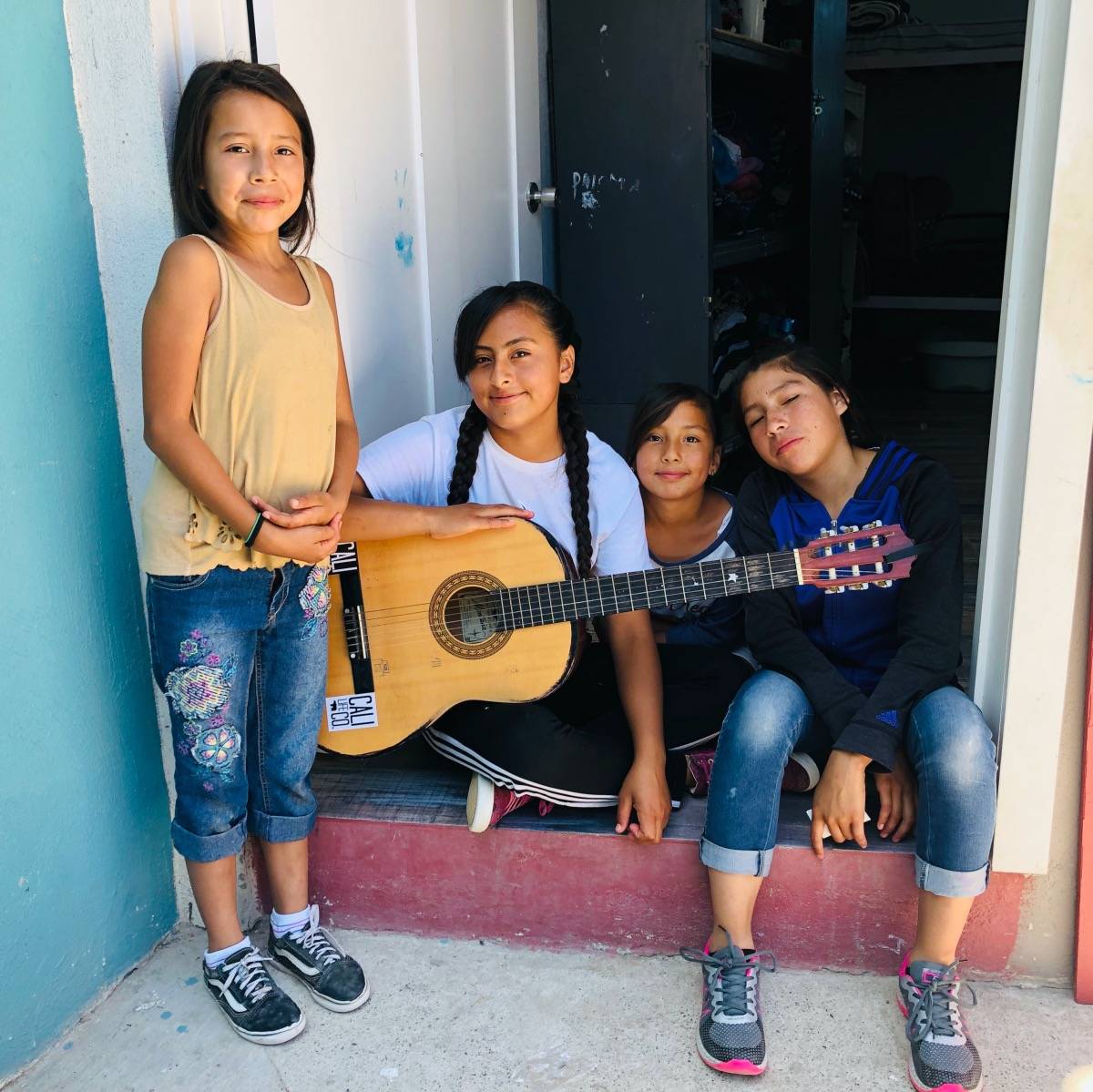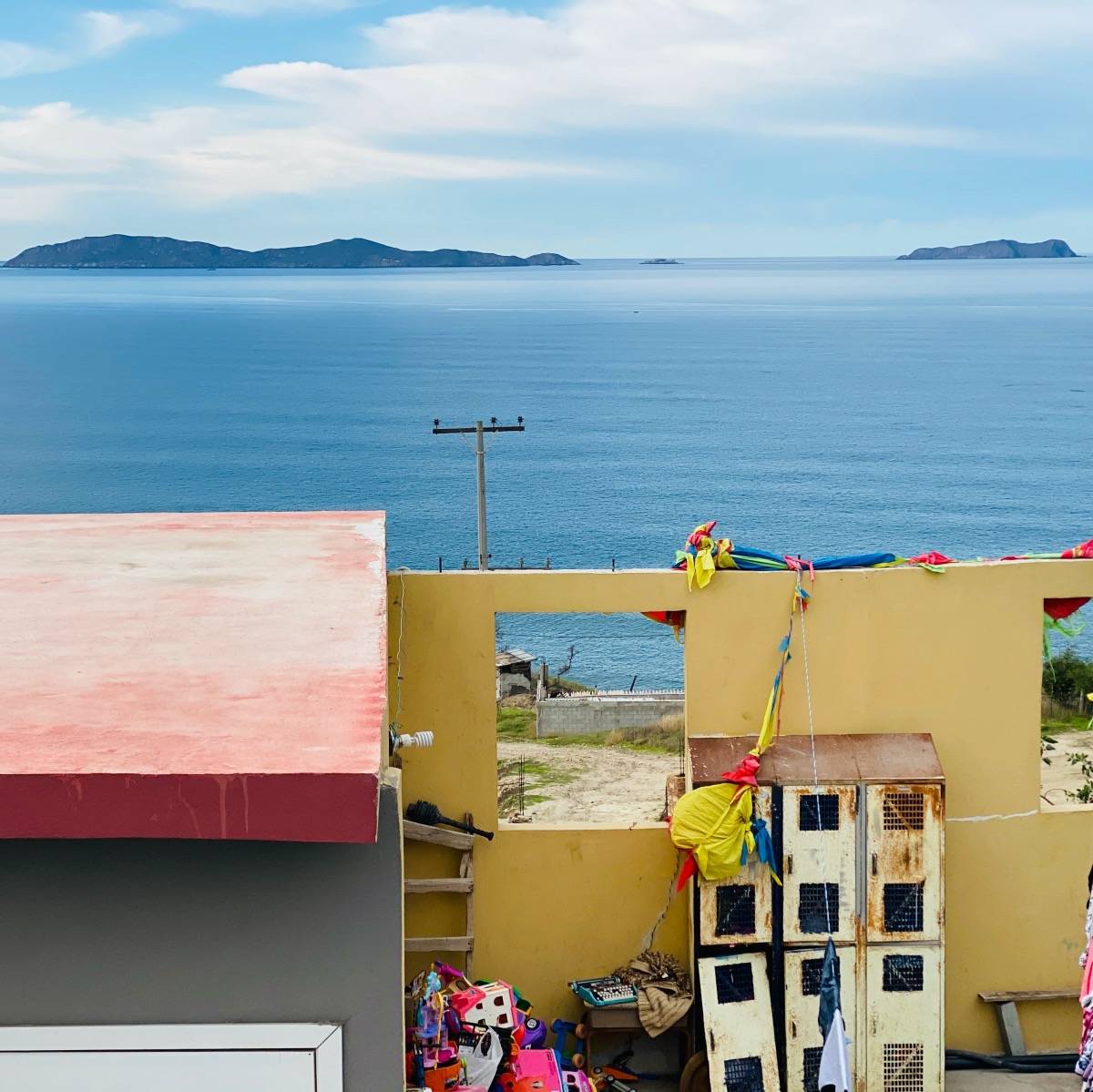 Nina Ruud on a site visit to an orphanage in Mexico
Cali Life Co. is owned and operated by Rafael Figueiredo and Nina Ruud. They live in San Diego, California with their dogs Penny and Pearl. They put their hearts into every product they design, and every customer they serve. In fact, if you have a customer service question, chances are Nina is the one you'll be speaking with! Email her anytime at support@calilifeco.com with questions, she loves to be of assistance!